Offer a paragliding flight in Drôme's valley
Looking for an original gift idea to offer in the Drôme ? Great, you've just found it! By offering a paragliding flight, you are sure to make a happy one!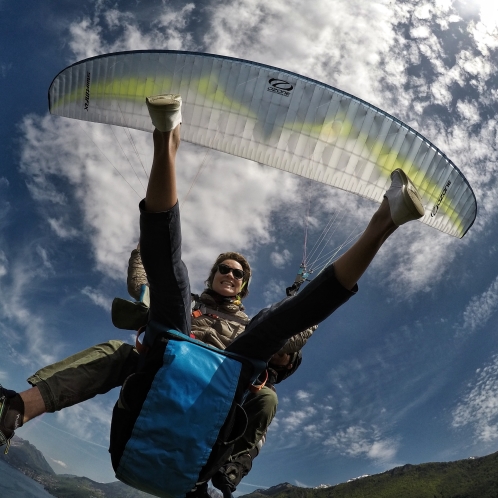 Flying in paragliding is a unique and necessarily exceptional experience that will leave an unforgettable memory to the person to whom you wish to please.
How does it work?
You order on line your voucher to print and to offer.
The beneficiary can then book his flight either directly on line or by phone thanks to the code on the gift voucher.
The paragliding gift voucher is valid until the end of the following year. The beneficiary may, if he so requests, extend the validity of his one-year gift certificate.
The flights take place around Die in the Diois, most often from the site of Clamontard above Luc en Diois but sometimes also from Lesches en Diois or from the cross of Justin above Die.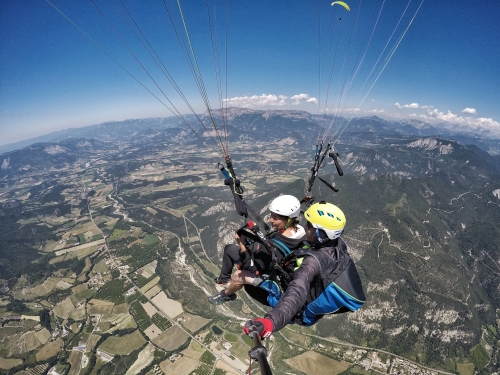 The Diois's sky is especially great for paragliding. The landscapes overflown are magnificent and it is not rare to share the sky with vultures coming from the Vercors!