Are you tempted by the experience of a paragliding tandem flight?

Welcome to the Air Element paragliding website, we offer paragliding tandem flight in the Diois ( Drôme's valley) , in the Drôme.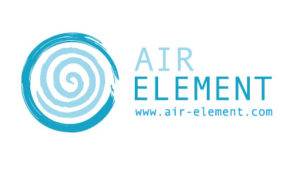 We fly mainly on the exceptional site of Clamontard above Luc en Diois about 20 minutes south of Die, in the Drôme valley.
The Diois, Drôme is a fabulous playground for tandem paragliding. Its micro-climate, between mountains and Provence, allows the realization of extraordinary flights. You will be amazed about what paragliding has to offer here!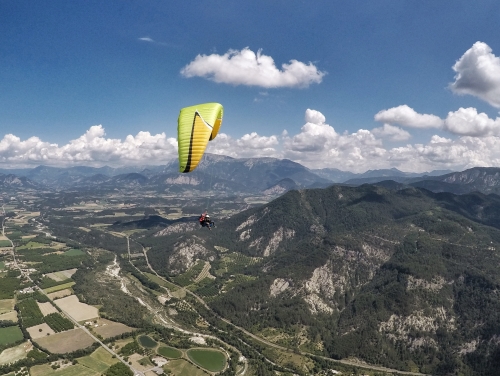 Our tandem paragliding flights are accessible to everyone from 5 to 85 years old. You just have to be able to run or walk a few steps. If you have mobility problems, contact us so that we can offer you a suitable solution.
You want a quiet flight or you like thrills: we adapt the flight to your desires, to make your tandem paragliding flight an unforgettable experience!
The different kinds of flights/ Book now!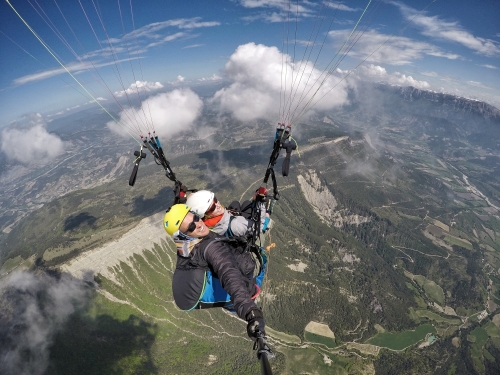 How does it works?

To live the oldest dream of man : to fly, at first, you have to overcome your natural apprehension and book your flight. (It's often the hardest!)
Choose your type of flight, your date, your schedule … Everything happens simply, on line. We strongly advise you to book at the beginning of your stay. If the weather is not good, we will have the opportunity to postpone the flight.
The appointment will be made at the landing field. We will then take you for a 4 by 4 ride to the take off area. This trip is an opportunity to get to know each other and to explain you what is expected from you.
To take off, no need to jump from a cliff, a few steps are enough to feel the lift! It's the emotional moment!
Once in the air, comfortably installed in your harness, you will be able to enjoy the incredible view which is offered to you: The Claps (large rock slide), forests of pines, fields of lavender, and typical villages. It is not unusual to meet our friends the local vultures to silently share the air lifts.
Even after more than 20 years of practice, we are not bored of it!
If you feel like it, you can also steer the paraglider by yourself or ask your pilot to do some aerobatics moves.
Finally, your pilot will take back the controls for a soft landing near the rendezvous point.
Watch out, side effects are generally observed the hours following the flight: daydreams and big smiles!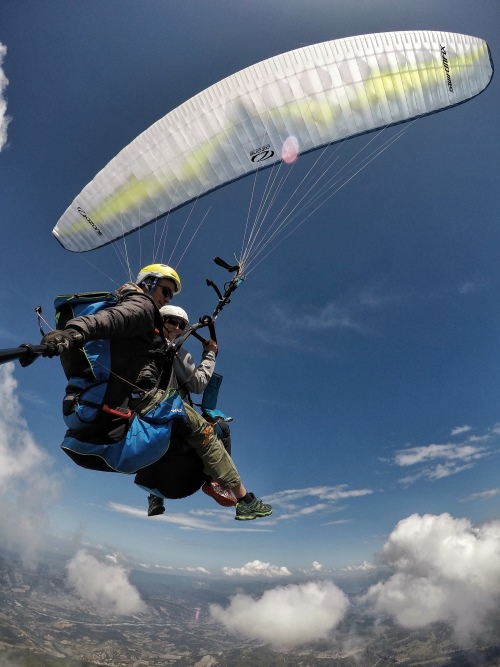 Is it possible to offer your services?
Yes, simply go to this link to order your gift voucher: